About Us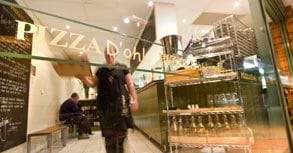 THE COMPANY
Anne Fordham, Mark Nicholson and Andrew Grinter got together in late 2005 to form Flour Yeast & Water Pty Ltd and to establish Pizza D'Oh in 2006.
We set out to put together a comfortable, fun and friendly restaurant that 'feeds the masses quality food at an affordable price' and that provides ongoing employment in an environment that promotes education, empowerment, confidence and capability for a fantastic team of staff.
---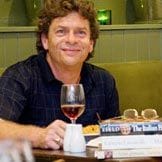 ANDREW
At 46, Andrew describes himself as an old chef. He has been in the profession for 30 years. He has worked in some of Melbourne's best restaurants, some of the hippest and most happening new cafes and deli's in Sydney, premier resorts in Far North Qld, dusty remote country towns in Western Australia and a few places in between.
His experience has been complementary, contradictory and expansive to say the least. Andrew says, 'It's all been good learning. I have developed my own style of food that is absolutely product driven and gives me and my customers satisfaction. There is no point in offering food your customers don't want to eat'.
In 2001, Andrew decided to settle in Blairgowrie, an area that is dear to his heart. 'As kids, we lived about 500m from the beach all summer and every weekend until Easter' Andrew explains, 'Fishing, sailing and just hanging out on the beach. It was great and still is!!
After working for a few years at other local restaurants, Andrew opened PIZZA D'OH! in 2006.
PIZZA D'OH! has now been open for 6 years. It is a place of familiar faces with the majority of the staff having been involved from the beginning and of course our fantastic regular customers.
---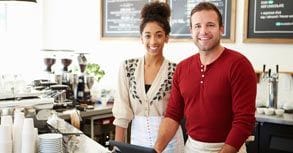 THE TEAM
'You cannot build success alone without a fabulous team of people and a commitment to quality and fun'.
Dean Whitten, Abbe Grinter, Gosia Dobrowolski and Zane Johnston head the day to day running of PIZZA D'OH! with the help of a fantastic team of hospitality professionals who take pride and pleasure in producing quality food.